Business Insurance That You Can Count On
Ausure Coastal is passionate about insurance. We are focused on delivering comprehensive and personalised policies that are the perfect fit for you. Our experienced team of brokers have the skills and knowledge to assist you with any of your insurance needs.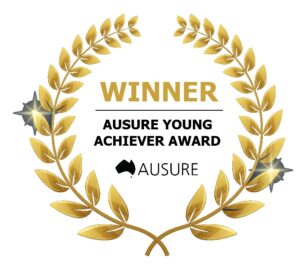 Our director Leticia recently won the Ausure Young Achiever Award!
Ausure Coastal was formed in response to the growing demands across the coast of New South Wales for transparent and tailored insurance options. Our expert team of motivated and helpful advisers and brokers are dedicated to assisting you with any queries or claims. We have worked with clients across a variety of businesses, spanning many different industries. We are a one stop shop for all your insurance needs.
Ausure Coastal is spearheaded by the managing director, Leticia Rees. With over 15 years of experience in the insurance industry, she is an expert when it comes to policies. Leticia is dedicated to assisting clients manage their account and tailoring policies around their particular requirements. Throughout her work she has refined her customer service while prioritising transparency and integrity.  Leticia can help with everything from affordable General Insurance Programs to Workers Compensation and Risk Management.
What our clients have to say
I am writing to you to thank you for your wonderful service and support with our recent claim during the Flood Crisis. The understanding of our devastating situation and your efficiency of guiding us through the Claim Application was above and beyond and a pure relief to have it lodged quickly and correctly at such a strenuous time. And to then have our Application approved so quickly is such an amazing weight off our shoulders and as a family, we cannot thank you and your Claims Team enough for such an excellent outcome during such a stressful time for all. I will have no hesitation whatsoever to recommend Ausure Coastal to anyone who was looking for a wonderfully personalised and professional service. Thank you so much for your support and understanding during this devastating event.